Outreach updates ((EXTRA))
SCARS LICENSE COURSES
EXTRA CLASS INFORMATION
Last updated: SEPTEMBER 9, 2020
THE EXTRA CLASS HAS COMPLETED

FOR THIS YEAR 2020
The Extra course for 2020 sponsored by SCARSVOIP.COM will start on Sunday August the 9th and run until Tuesday September 8th. Each class will run for about an hour and will start at 7 PM EDT and run only Sunday and Tuesday of each week. Ten total classes, two per week, and lasting for five weeks.
There is no cost involved in joining these classes. Support material and course specific information may be found below.
For those interested in registering for the class please send us an email at VOIP@SCARSVOIP.COM. please include the following information: Your call, your name, your location and your email address of preference.
The classes will be held on our conference server EchoLink node 96140, IRLP 9614, AllStar 27404, DMR TG 3145983, D-Star XLX004 J, and Fusion YSF XLX004. Audio recordings will be made for each class, turned into MP3 podcasts and will be posted on this webpage for future use.
SUPPORT MATERIAL:
Class Flyer--CLICK HERE
Question pool--CLICK HERE
Question pool schematic--CLICK HERE
Study guide by Noji Ratzlaff - PowerPoint Viewer is a free download from Microsoft. All you have to do is visit the microsoft.com website and download and install the PowerPoint Viewer. The PowerPoint Viewer can view any version of PowerPoint after 1997.
The study guide will be a PowerPoint in five segments listed below. Click on the section you need, when a Microsoft office notice comes up just click OK.
SECTION 1 - CLICK HERE
SECTION 2 - CLICK HERE
SECTION 3 - CLICK HERE
SECTION 4 - CLICK HERE
SECTION 5 - CLICK HERE
FCC PART 97 RULES--CLICK HERE
Ohm's Law Pie Chart--CLICK HERE
ARRL BAND PLAN--CLICK HERE
ONLINE FREE PRACTICE TEST--CLICK HERE
LIST OF CLASS ASSIGNMENTS AND INSTRUCTORS SCHEDULE:
Sunday, August 9th (E1A01 - E1F11)(# of questions 75)(KY6V - K6SUN) (COMPLETED)
Tuesday, August 11th (E2A01 – E2E13)(# of questions 61)(KY6V - K6SUN) (COMPLETED)
Sunday, August 16th (E3A01 – E4B11)(# of Questions 63) (W4RFJ - NO7O) (COMPLETED)
Tuesday, August 18th (E4C01 – E5B12 )(# of questions 66)(W4RFJ - NO7O) (COMPLETED)
Sunday, August 23rd (E5C01 – E6C11 )(# of questions 61) (KC2GA - KB9EWG) (COMPLETED)
Tuesday, August 25th (E6D01 – E7B18 )(# of questions 65)(KC2GA - KB9EWG) (COMPLETED)
Sunday, August 30th (E7C01 – E7G12 )(# of questions 65) (KD0CDQ - GW8SZL) (COMPLETED
Tuesday, September 1st (E7H01 – E8D11 )(# of questions 60) (KG5ZI - GW8SZL) (COMPLETED)
Sunday, September 6th (E9A01 – E9E11 )(# of questions 61) (KY6V & K6SUN) (COMPLETED)
Tuesday, September 8th (E9F01 – E0A11 )(# of questions 46) (KY6V & K6SUN) (COMPLETED)
CLASS RECORDINGS

(To be posted as the classes complete)
7-16-2020 EXTRA CLASS PREVIEW 2020 (AIRED ON OUR TIN NET)
8-9-2020 EXTRA CLASS #1 2020
8-11-2020 EXTRA CLASS #2 2020
8-16-2020 EXTRA CLASS #3 2020
8-18-2020 EXTRA CLASS #4 2020
8-23-2020 EXTRA CLASS #5 2020
8-25-2020 EXTRA CLASS #6 2020
8-30-2020 EXTRA CLASS #7 2020
9-1-2020 EXTRA CLASS #8 2020
9-6-2020 EXTRA CLASS #9 2020
9-8-2020 EXTRA CLASS #10 2020



YOUR 2020 OUTREACH CLASS INSTRUCTORS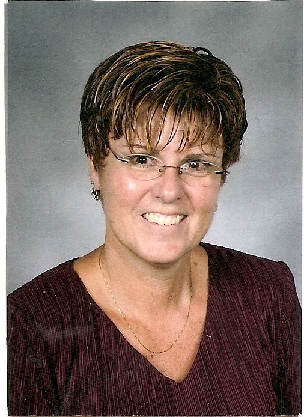 Pictures above: Left: K6SUN - Right: KY6V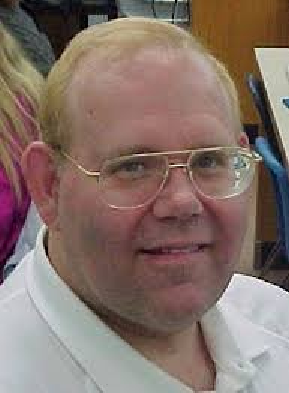 Pictures above: Left: W4RFJ - Right: NO7O
Pictures above: Left: KC2GA - Right: KB9EWG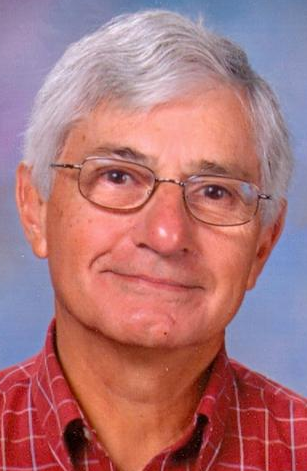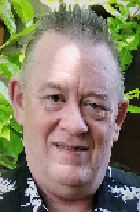 Pictures above: Left: KD0CDQ - Center:KG5ZI - Right: GW8SZL
----------//-----------
Last updated: September 12, 2018
The amateur radio Extra License questions are reviewed, modified, and re-published every four years. The current license questions became effective on July 1, 2016 and remain valid until July 1, 2020 when a new question pool will be issued.
Our Southcars organization runs an on air course shortly after each release of new questions. In doing so our class material and audio recordings are maintained on our website until a new pool is released. This means that any time during the four-year period this information may be used for self-study. We also accept and answer any questions, at any time, by you sending an email to VOIP@SCARSVOIP.COM. Please detail your question in any such communication.
SUPPORT MATERIAL:
Question pool -- CLICK HERE
Study guide -- CLICK HERE
ARRL BAND PLAN--CLICK HERE
ONLINE FREE PRACTICE TEST--CLICK HERE
CLASS RECORDINGS FOR 2016
7-10-2016 EXTRA CLASS #1 (CLICK HERE)
7-12-2016 EXTRA CLASS #2 (CLICK HERE)
7-17-2016 EXTRA CLASS #3 (CLICK HERE)
7-19-2016 EXTRA CLASS #4 (CLICK HERE)
7-24-2016 EXTRA CLASS #5 (CLICK HERE)
7-26-2016 EXTRA CLASS #6 (CLICK HERE)
7-31-2016 EXTRA CLASS #7 (CLICK HERE)
8-02-2016 EXTRA CLASS #8 (CLICK HERE)
8-07-2016 EXTRA CLASS #9 (CLICK HERE)
8-09-2016 EXTRA CLASS #10 (CLICK HERE)
8-14-2016 EXTRA CLASS #11 (CLICK HERE)
8-16-2016 EXTRA CLASS #12 (CLICK HERE)
..........//...........
1030 EDT 8-29-2013
AS A RESULT OF A RECENT BOARD OF DIRECTORS MEETING OUR SCARS OUTREACH CLASS PRESENTATION METHOD WILL BE CHANGING.
THE CLASSES FOR 2013 HAVE NOW ALL BEEN COMPLETED. THE CLASSES FOR 2014 AND BEYOND WILL BE SCHEDULED DIFFERENTLY.
BASED ON THE FACT THAT OUR VEC PROGRAM, BY DESIGN, ISSUES A REVISED QUESTION POOL FOR THE DIFFERENT LICENSE CLASS EVERY FOUR YEARS, AND FURTHER THAT WE HERE AT SCARS HAVE A WEALTH OF CLASS INFORMATION ARCHIVED ON OUR WEBSITE, WE HAVE ELECTED TO RUN ONLY THE CLASS WHERE THE QUESTION POOL IS BEING CHANGED FOR THE YEAR.
THE TECHNICIAN LICENSE WILL BE CHANGING FIRST AND EFFECTIVE JULY 1 2014, THE GENERAL CHANGES IN 2015, AND THE EXTRA IN 2016.
WE ARE ENCOURAGING VERY STRONGLY FOR YOU THAT ARE INTERESTED IN UPGRADING TO USE OUR INFORMATION POSTED ON THE WEBSITE UNDER A SELF STUDY SCENARIO. WE FURTHER ENCOURAGE YOU TO FEEL FREE TO COMMUNICATE WITH US AT VOIP@SCARSVOIP.COM AT ANYTIME YOU MAY HAVE QUESTIONS CONCERNING THE SUBJECT MATERIAL YOU ARE WORKING ON.
..........//..........
1600 EDT 9-18-2012
The 2012 Extra class completed on August 14th. The upcoming class schedule for 2013 is shown below.
International Morse Code 1-27-13 to 2-19-13
Technician class 3-17-13 to 4-9-13
General class 5-19-13 to 6-16-13
Extra class 7-7-13 to 8-13-13.
Audio recordings may be found on this website for all past class sessions.
1500 EST 1-7-2012
SCARS OUTREACH CLASS SCHEDULE FOR 2012
INTERNATIONAL MORSE CODE: 1-29 TO 2-21
TECHNICIAN: 3-18 TO 4-8
GENERAL: 4-29 TO 5-27
EXTRA: 7-8 TO 8-14
(NOTE ALL CLASSES FALL ON A SUNDAY AND TUESDAY EVENING AT 7 PM EST (0000 Z))
1010 EDT 9-15-2011
We are pleased to announce the completion of this year's SCARS Outreach Extra course which occurred on Tuesday September the 13th. We congratulate the 23 participants who attended the six week course, and further congratulate those who have already passed the exam during this period.
1245 EDT 8-4-2011
SCARS TNT THIS EVENING
This announcement is meant for the staff and those enrolled for the SCARS Outreach Extra course starting this Sunday the 7th. For those enrolled in the class, this is strictly optional; however it may be of use to you as we proceed downstream.
The program tonight will be hosted by Sarah KC4TXG and is being billed as the Extra class preview. It will start at 8 PM EDT (0000 Z) tonight on the *SCARS* EchoLink and IRLP server.
Sarah has handpicked approximately 40 questions from the 738 pool questions available, and these questions will be discussed with the audience at hand, and further will be discussed in some depth by our technical support staff.
This again is simply a preview for the upcoming class structure, and will provide insight as to areas that the course will be covering, and further provide some insight as to the depth and broadness being made available.
Gordon/ky6v
1730 EDT 7-27-2011
REMINDER! Our SCARS VOIP Extra course for 2011 will be starting at 7 PM EDT, 2300 Z on Sunday August the 7th. There will be two classes per week, Sunday and Tuesday at the same time, and the overall class is expected to last 6 weeks and ending on September the 13th. This class will be covering the 738 questions contained in the current VEC license pool.
We have had great success in assigning 60 question to each class for pre-study prior to the actual class and having our technical support team cover 20 percent of those questions in detail. Prior to completing the evening class time is afforded for any questions from those enrolled concerning any other questions that they wish to have answered further.
Please bear in mind that we now have only 11 days before the course begins, and strongly recommend for those that may be interested, but not yet registered to do so promptly. All that is necessary is your first name, call sign, city and state, and your email address. Please include an emergency contact telephone number should it be needed. Please respond when registering to VOIP@SCARSVOIP.COM, all necessary free course material may be found at WWW.SCARSVOIP.COM.
3-3-11
The Extra study course will again be running this year and will start on Sunday August 7, 2011. The material for course study is identical from last year and can be found posted under our "OUTREACH CORNER" section on this website. Further information will be made available as we get closer to the starting date for this class.
1100 EST 12-13-2010
HO HO HO, MERRY MERRY & HAPPY HAPPY From your SCARS support staff!
Again this year SCARS will be offering a Santa Express program on both our HF and Digital systems. On Friday the 24th of December Santa himself will be present on 7.251 MHz from 10 AM EST to 1200 (Noon). Starting at noon Mrs. Santa will be present for several hours on our VOIP *SCARS* server. Bring your children, grandchildren, and kids of any age to have fun with us and talk directly to Santa and Mrs. Santa.
The SCARS Outreach Extra course will be holding its last class this coming Tuesday the 14th. This will complete this year's six week course for the Extra class license. We had 26 enrolled and further very happy to announce that 3 took their exams this last Saturday and passed. Congratulations go to George KW4LCB, Rick KE5ORA, and Roger K5MOW.
Please note that each of our class sessions this year for the Technician, General, and Extra have audio files posted on this website in the "OUTREACH CORNER" area.
1100 EST 11-9-2010
The first Extra course session took place on Sunday evening the 7th, and had 25 enrolled participants. Sixty questions from the Extra pool where covered.
The second class will be tonight and is programmed to cover an additional sixty questions. This pace is set to try an accomplish this course within 6 weeks, as the question pool totals 738 entries.
It should further be understood that on each Wednesday at the same time as the formal classes there will be a review made available for those who would like to discuss some of the questions in more detail. This will not be held on the SCARS server and one will need to connect to KY6V-L direct to participate.
1200 EDT 10-26-2010
The SCARS Outreach Extra course is ready to start the evening of Sunday November 7, 2010. This course will be held on the SCARS VOIP/IRLP server known as *SCARS* EchoLink node 96140, and IRLP node 9614. The classes will be conducted on Sunday and Tuesday evenings at 7 PM EST (0000 Z) and is expected to run for six straight weeks. Please note that the U.S. changes from Daylight time to Standard time on Sunday November 7th.
All necessary free material for the course is available under the outreach section found at our website WWW.SCARSVOIP.COM. This includes the entire ARRL question pool, supporting tutorials, and miscellaneous information. Each class will be recorded and made available under this Outreach area for review as necessary.
As of this posting we have 17 people registered for this program, and space for as many more that might be interested. If not yet registered please submit an email to VOIP@SCARSVOIP.COM including your name, call, email address of preference, and a emergency contact telephone number.
This course will be an in-depth study of the Extra question pool, and will have experts in the field available to answer questions as needed. Since the pool questions number 741, we will be moving along at a reasonable pace. This means that the students should also schedule time for themselves to study the material independent of the SCARS course hours. A review session will be conducted each Wednesday at the same time as the normal classes, and will be made available only for those that are seeking additional explanation for the questions involved.
Gordon/ky6v